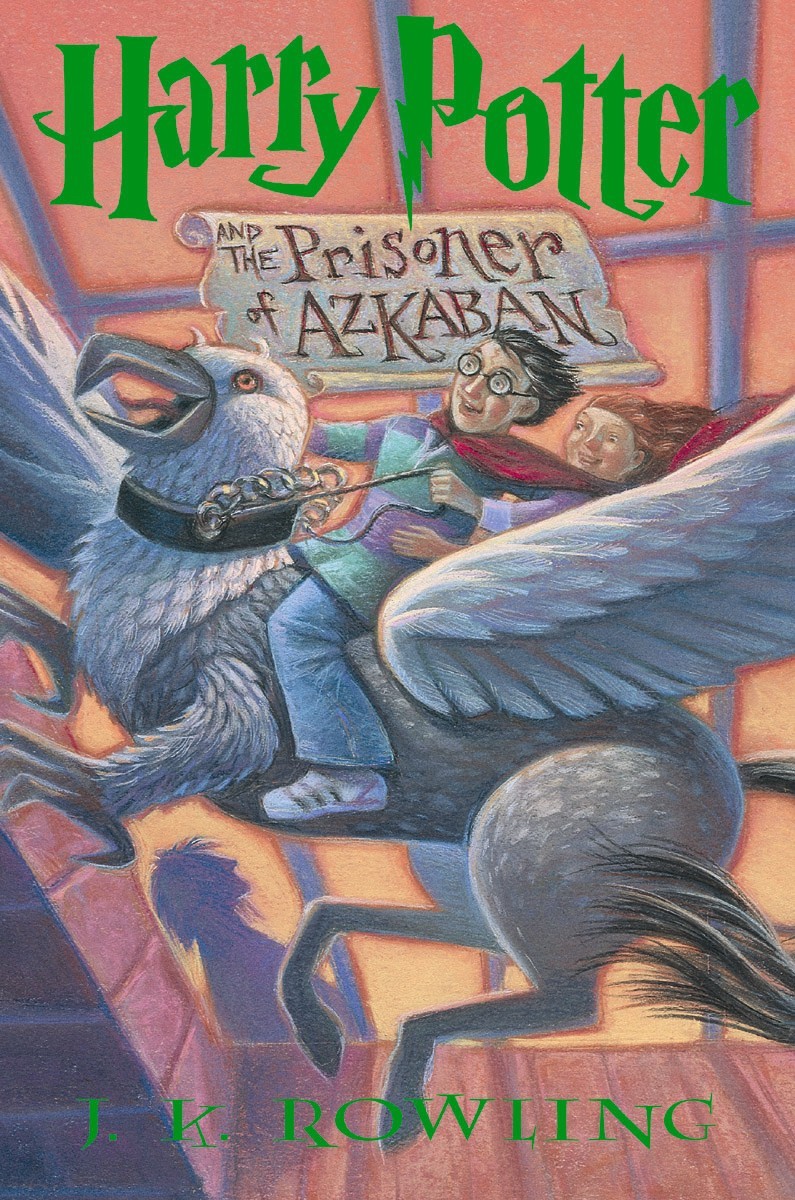 Join Harry while he attends his third year at Hogwarts School of Witchcraft and Wizardry.
LANGUAGE
h***, d***, God's name in vain.
SEXUAL SITUATIONS
none
VIOLENCE
A supposed murderer is on the loose looking to kill Harry. Dementors are patrolling the school and Harry has two close encounters with them. Peter Petegrew is Ron's pet rat and meets up with Lupin and Black. Lupin transforms into a werewolf and Harry and Hermione have to avoid him to not get bitten.
RELIGEON
none
MORALS
When you don't think you can do something, try again. Give your long trusted friends the benefit of the doubt instead of someone you don't know.
ATTENTIVENESS
The book started out a little slow and I made myself read a few chapters a day to finish it in time.
MY THOUGHTS
I think this is a good book. I like it the best of this series I've read so far.