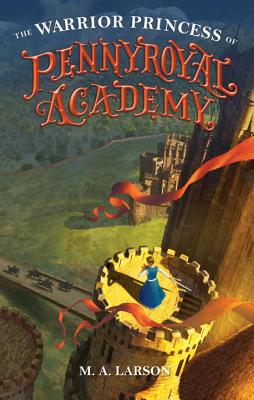 The Last installment of Pennyroyal Academy takes us on an adventure with witches, trolls, giants, and evil princesses.
LANGUAGE
None
SEXUAL SITUATIONS
Remington and Evie kiss. Demetra and Basil kiss.
VIOLENCE
Battles between witches, evil princesses, and giants. People are turned to stone.
RELIGION
None
MORALS
This book teaches that you should not trust everyone, but that you need to trust and be trustworthy of your friends and family, because they are always there for you.
ATTENTIVENESS
Larson puts you right in the middle of action at the beginning, then the action dies down until the end. As I expressed in a past review, I love the series and it's characters, but it could have been a faster pace in some spots.
MY THOUGHTS
I enjoyed this series and am over all happy with the plot. The only thing I would change, is to have ended it differently. At the end, it tells the characters are going to start a new adventure, and I wish I could have read about it along with them.