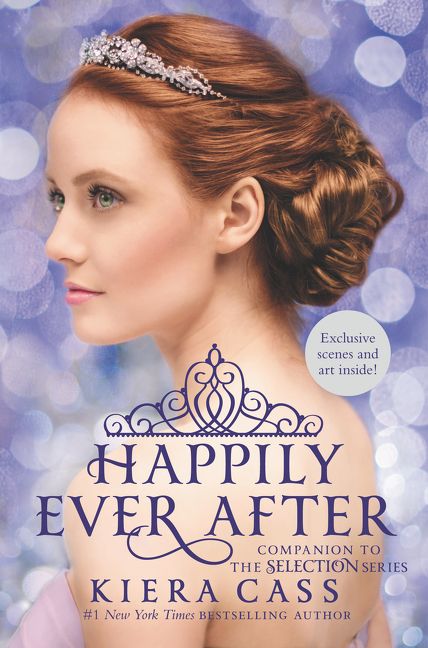 If you enjoyed the Selection Series, you will definitely want to read Happily Ever After. This book is full of multiple different character point of views and draws you in just as much as an addition to the series.
LANGUAGE
H***, d***, B****
SEXUAL SITUATIONS
Celeste and Maxon kiss. Marlee and Carter are caned for beginning to undress in a closet against the law. After being married, Maxon and America wake up together and you know they are unclothed, but nothing perspires.
VIOLENCE
Rebels attack the palace multiple times. Some people die. Clarkson's parents fight, and it is subtly hinted that Clarkson beated Maxon a few times when he was drunk.
RELIGION
Amberly prays that she can leave the palace. Brief mentioning of God.
MORALS
This book teaches how to show humility and concern for others, even when you feel you need to be concerned for yourself only. Also, that love shows up in the darkest of places.
ATTENTIVENESS
I read this book so fast, even though I was in the middle of another. I never read two books at a time, but I couldn't wait to read this one. The whole book is very engaging.
MY THOUGHTS
I loved this book. Especially since I thought the series was over; then another extras book came out! I love experiencing epic scenes with different characters. I recommend this book if you have read the other books in the series.